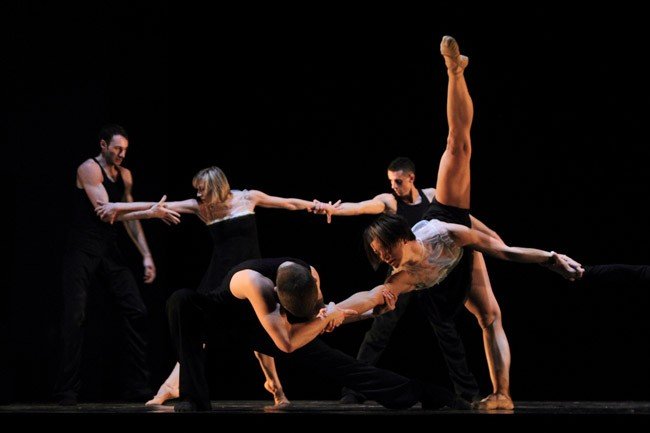 Since 1983 World Dance Day is celebrated all over the world on 29th April, the birthday of Jean-Georges Noverre, the genius of classical ballet.

The National Dance Theatre and the Hungarian Dancers' Association have organized a gala evening on World Dance Day for years to celebrate Hungarian dancers and the art of dance. Awards like best female and male dancer, best graduate student, the Viktor Fülöp Award and the Zoltán Imre Award etc. are given to the most successful dancers of the year.
We have the opportunity to present a "double" gala in 2010, the year when the town of Pécs is the European Capital of Culture.
Programme

PART 1
Ballet Pécs: Change Back - excerpt
Choreographer: Leo Mujic
Award-giving ceremony: Fülöp Viktor Scholarship
László Budai tango world champion and his partner Andrea Pirity
Duna Art Ensemble: Forever and Ever - excerpt
Choreographer: Zsolt Juhász Harangozó Award laureate
Award-giving ceremony: Best Male Dancer of the Year
Secondary Grammar and Special School of Art, Pécs: Game
Performed by: Dávid Matola, Zsóka Lendvay 12th-year students
Choreographer: Balázs Vincze Harangozó Award laureate
Duna Art Ensemble: Forever and Ever - excerpt
Choreographer: Zsolt Juhász Harangozó Award laureate
Award-giving ceremony: Best Female Dancer of the Year
Presidance Company: Hungarythm - excerpt
Choreographer: Bertalan Vári Harangozó Award laureate
PART 2
Szeged Contemporary Dance Company: Unisono
Choreographer: Mauro Astolfi
Directed by Balázs Vincze Harangozó Award laureate
The Gala was sponsored by the Town Council of Pécs and Szigetvári Takarék