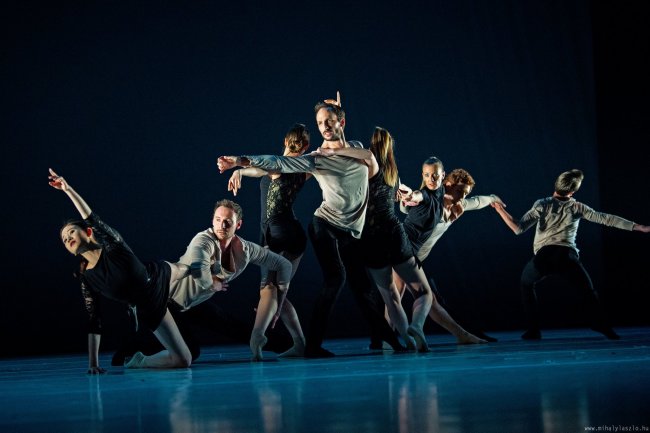 Two contemporary pieces by two talented young choreographers.
In his powerful as well as delicate movement language Choreographer Molnár Zsolt is trying to examine how human relationships are formed. Why do we find a person attractive, how does bonding develop? What is love at first sight? Is there?... What is that inner vibration that makes us connect? What are the phases of a friendship, a romantic liaison until harmony is reached?
Our relationships determine how our lives and personalities develop. We never know when we meet our lifelong companion…
Choreographer Fodor Zoltán created a stormy and dynamic contemporary piece to Aram Khachaturian's Gayane as his very first creation for Ballet Pécs.
"I am fascinated by Khachaturian's talent and was inspired by this peculiar composition. The music is explosive, it glows like fire and I wanted to show this power in the choreography as well."Artistic Director of Inversedance, Fodor Zoltán worked with the company of Ballet Pécs for the first time. His choreography debuted at the New Year's Dance Concert of the Szolnok Philharmonics on 11 January 2020 with huge success.