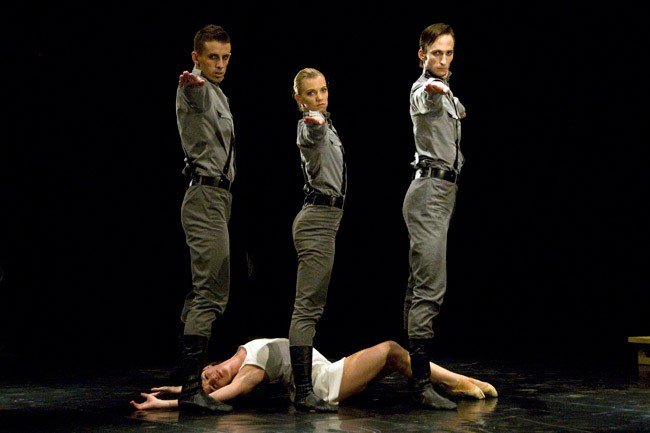 Ballet Pécs celebrates their 50th anniversary in 2010.
The opening production of the festive year gives us an opportunity to look into the past and present of the company at the same time.
The Ballad of Loathing was the very first production of Ballet Pécs that is now performed by the talented dancers of the present.
It is an exciting experience to compare the dance language and the visual world of 1960 with 2010 and to look at the very first choreography of the most significant artist of modern ballet in Hungary. Imre Eck was undoubtedly a genius. It is our mission to nurture his heritage while looking for new roads.
"He can be modern without denying the classical foundations of ballet dance." – wrote 'Film, Theatre, Music' in 1961 about Imre Eck. This is what connects the past with the present, the founding members of Ballet Pécs with the present company.

Come and enjoy this fantastic journey in time with us!
---
Title of the Evening: Past and Present
Premiére: 16 April 2010 | National Theatre of Pécs, Chamber Theatre
Budapest Premiére: 14 May 2010 | National Dance Theatre
The Ballad of Loathing - Choreographer: Imre Eck