Don't miss CARMEN in Pécs on 7 APRIL!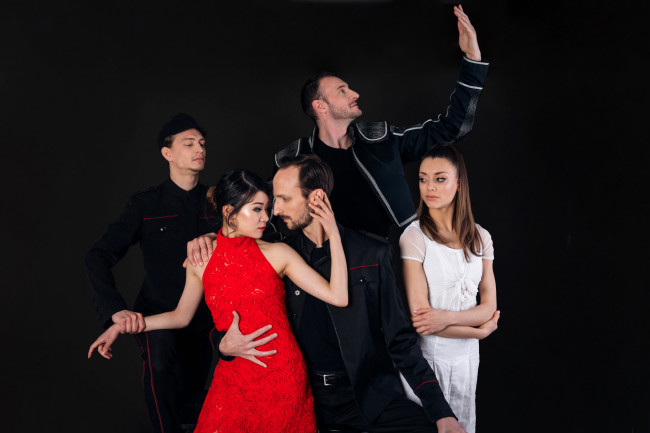 One of the greatest and most succesful performances of recents years by Ballet Pécs is back again at the National Theatre of Pécs in April! HAVE YOU BOUGHT YOUR TICKETS YET?
Carmen, our most successful ballet has travelled the world, enchanting audiences in Israel, Mexico, Russia, Croatia, Bosnia-Herczegovina and more... The passionate ballet choreographed by artistic director VINCZE Balázs has been on our repertoire for 8 years.
The must-see ballet is is back again at the National Theatre of Pécs starring Karin Iwata as Carmen.
Cast:
Carmen: Karin Iwata
Don José: Szabó Márton
Escamillo: Koncz Péter
Micaela: Frank Edina
Zuniga: Matola Dávid
Valamint:
Kis Jana Luca, Rónaki Nina, Marina Pérez Ahedo, Pintér Rebeka, Reetta Riikonen
Balogh Csongor, Erdélyi Zsombor, Molnár Zsolt, Szendrői Bence, Tuboly Szilárd, Varga Máté
Composers: G. Bizet - R. Shchedrin, Riederauer Richárd
Dramaturg: Uhrik Dóra, Böhm György
Stage and Costume Design: Molnár Zsuzsa
The Choreographer's Assistant: Czebe Tünde
Rehearsal Director: Molnár Zsolt
Director-Choreographer: Vincze Balázs
Carmen is the symbol of freedom. Her story is the drama of wild and undying love. The story itself, Bizet's music and the extreme emotions involved create a powerful unity. The main source of inspiration for me was given by the sharp turns of the story and sudden changes of the music. The unpredictable, sudden and extremely emotional characters are also very close to me. How can you lose your mind within a minute and get to the edge of reason? How can passion override reason so easily? Why can't one fight against this enormous inner power that is bound to bring tragedy? Where is the boundary between love, passion and a wish of possession? Is passionate love essentially an insane state of mind?
No matter how exciting Carmen is with all her sensuality and the extremities of her emotions, it is Don José whose character I feel most inspired by. In my interpretation he is the central figure, 'Carmen' is about his tragedy. His emotional agony is a heartbreaking drama of passion and reason. I wish to see this on stage...
Photos: Borbás Betti